Friday, April 12, 2013
"
you don't have a son…. you don't have a son, jack.
"
- john locke
Wednesday, April 10, 2013
Sunday, January 13, 2013
Wednesday, January 2, 2013
"LOST - THE PILOT, Past Is Prologue."
'Where is it that we were together? Who were you that I lived with? The brother. The friend. Darkness, light. Strife and love. Are they the workings of one mind? The features of the same face? Oh, my soul. Let me be in you now. Look out through my eyes. Look out at the things you made. All things shining.' – 'The Thin Red Line' by Terence Malick
Where does one choice end and the next one begin? Do we grow with each one we make? Are we the sum total of these choices? Do we have free will or does our past dictate our future? Does every choice we make lead us to one eternal instant?
Saturday, December 29, 2012
I was going to include a section on the origins, conception, and writing process of LOST in my first entry analyzing The Pilot (now titled, 'Past Is Prologue'). However, the section ended up being over three pages long. And since my favorite television critic, Alan Sepinwall, already did such an exceptional job in detailing all these finer points (with input from series creator, Damon Lindelof) in his book The Revolution Was Televised, I figured it would be best to provide a link to that chapter of the book.
My takeaway? I think Damon Lindelof and Carlton Cuse deserve a little slack from LOST fans out there who have bitched about the show over the years. During the its run, we'd complain one day if we felt they didn't have every little detail of the show planned out. The next day we'd whine that they weren't listening to us if we felt an idea or storyline was particularly bad (I'm looking at you Nikki and Paolo). You can't have it both ways and they were in the difficult position of balancing both sides.
And, for me, it's pretty remarkable that they pulled it all off. You may not like the ending of LOST, but it is their ending. I feel they did an adequate job of answering some of the series biggest questions (and I will tackle those as this retrospective progresses), and gave an emotional, cathartic resolution to the one element of the show I always cared most about—the characters' journeys.
So click the link above. Read it over as I finish up "LOST, The Pilot - Past Is Prologue."
Wednesday, December 26, 2012
Tuesday, December 25, 2012
Why We Have To Go Back
MAJOR SPOILERS HEREIN. YOU'VE BEEN WARNED. PUSH THE BUTTON IF YOU WANT TO MOVE FORWARD.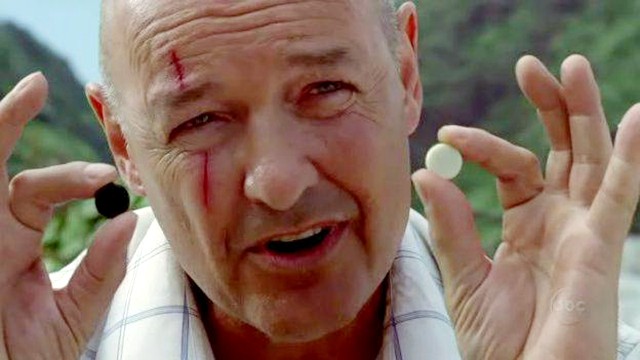 This is 40 beat me to it. God dammit, Apatow.
That was all I could think of after I walked out of Judd Apatow's latest cinematic effort. That sonofabitch, whether he intended to or not, beat me to the punch in articulating the beauty of LOST. As my friend Michael Arbeiter writes in his fantastic article, "How 'This is 40' Proves That the 'Lost' Finale Was Perfect" (analyzing the placement of the series in the film as a major plot point for the daughter character Sadie), "We will always be wanting for answers, certainties, a semblance of meaning. But what we can, and should, direct our attention to is the importance of the people around us. The love we feel for them, the substance they have brought to our lives. Each relationship we have is unique, and for better or for worse, a contributing factor to who we are. The people around us are what matter most, and that is what Lost, and its newest supporting camper Sadie, understand."*
Monday, December 24, 2012
Tuesday, November 27, 2012